Welcome to THE SECRET SOUP FOR FACEBOOK MARKETING!
In this module, you will get the recipe to the secret soup for Facebook Marketing. You'll learn how to merge, migrate your Facebook profiles and business page and make a super amazing impression on your audience.
Key concepts covered include:
The Secret Formula to All Marketing
All about page migration & mergers
Make a great first impression!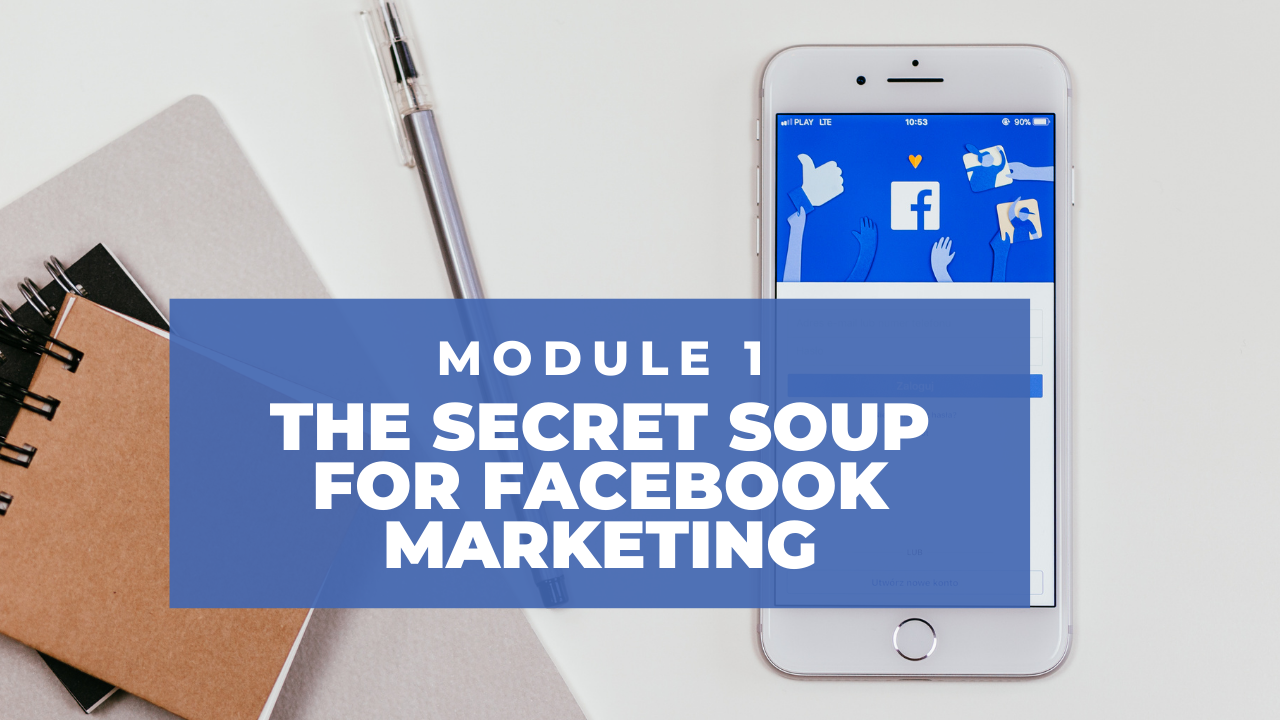 After completing the module:
Feedback and Support:
Reach out to us in the
Social Simple Facebook Group
Office hours- Monday to Friday, 9:00am-5:00pm MST
For technical issues (log ins, payments, etc.), email us at support@social-simple.com or send a text to (480) 359-7290
Let's get started!!